One of the gross things about living in Tennessee is how stupid the politicians are.

For example the "pro-life" congressman that pressured one of his six mistresses to have an abortion. And his wife to have two abortions. He also happens to be an MD. Some of these women were his patients! I'm not a doctor, but I know how to not get women pregnant. This doc did it THREE TIMES, that we know of! But the "values voters" of Tennessee saw fit to send this semi-retarded douche bag to Washington! By a landslide!

Then there's the stupid assholes who voted to default on the country's debt, represented by the red and white striped areas on this map.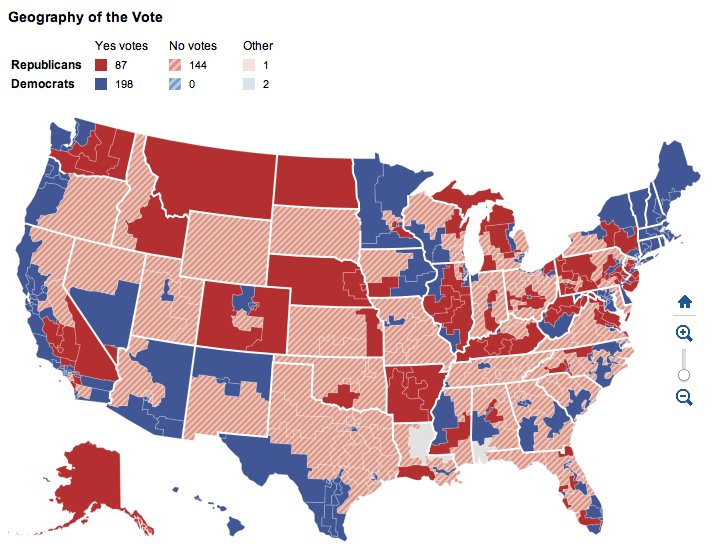 Only Wyoming and South Dakota were dumber than Tennesseans on this issue, but they have fewer congressmen. Not even Texas was this universally stupid. TEXAS!
At least both Senators from Tennessee voted against such stupidity. Only one state in the country had both Senators vote to default. Congratulations Alabama! Richard Shelby (who was once elected as a democrat but switched parties in the middle of his term) and Jeff Sessions. I'm pretty sure Sessions has down's syndrome.
When did Arkansas get their shit together? Missouri and Utah look pretty silly here too. I hope this map is popular in the next few elections. If you need evidence of sheer stupidity on the part of your opponent here's definitive proof.